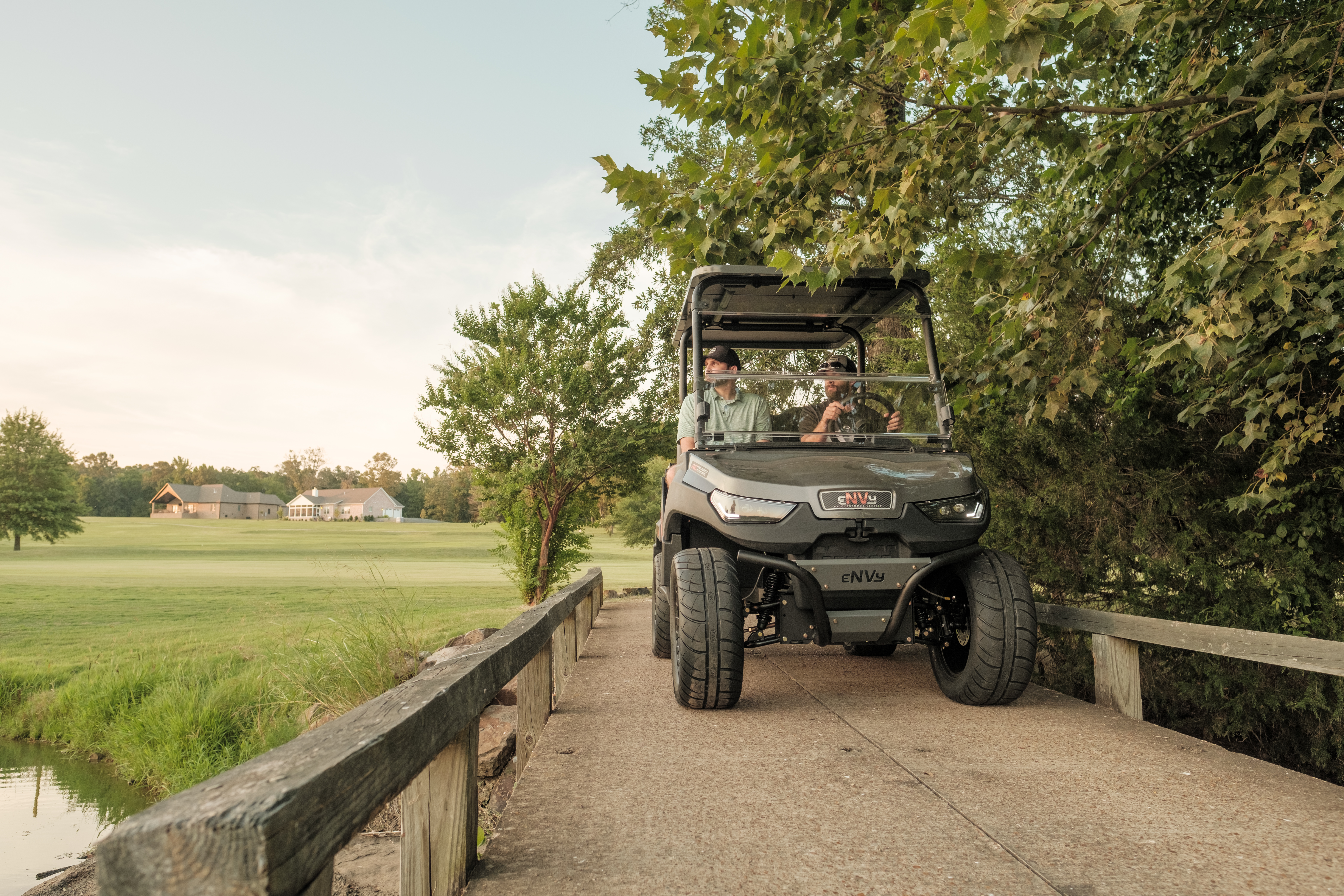 GO ELECTRIC - GO eNVy!
May 31, 2022
With skyrocketing fuel prices, now is the time to consider the all-ELECTRIC eNVy®! While we do not discount the fact that there may be a few advantages to gas and diesel powered utility vehicles, electric vehicles have some advantages of their own.

Some to consider include:
No exhaust fumes or smell

Quiet, with virtually NO noise

Easy to carry on conversations with those on board

Plenty of power with an amazing battery system

Easy to maintain - no fuel filters, oil changes, spark plugs…

Operating costs are less due to easier maintenance and no fuel consumption

Can be used inside large factories/buildings

Easy on the grass for landscaping projects
Does the eNVy perform?
When we developed the eNVy® Neighborhood Vehicle, we wanted to provide an electric utility vehicle that has the best features in the industry. The eNVy is built with a powder-coated, solid steel frame and can travel up to 20 MPH. They have auto-engaging electric brakes, a cargo bed capacity of 450 pounds and a payload capacity of up to 1000 pounds!
With power steering and independent suspension, eNVy models feature an ultra-quiet, brushless AC motor, with an onboard charging system, allowing you to simply plug it up to a 110 outlet. Talk about convenience! Advanced features include a 7" touch screen, turn signals, keyless ignition - all built into an intuitive dash.
If you're still not absolutely convinced about the eNVy, we challenge you to go see and test drive one for yourself at a dealer near you. We are confident you will be amazed at the features, the style and the performance. Say no to paying more at the pumps and go electric. Go eNVy!