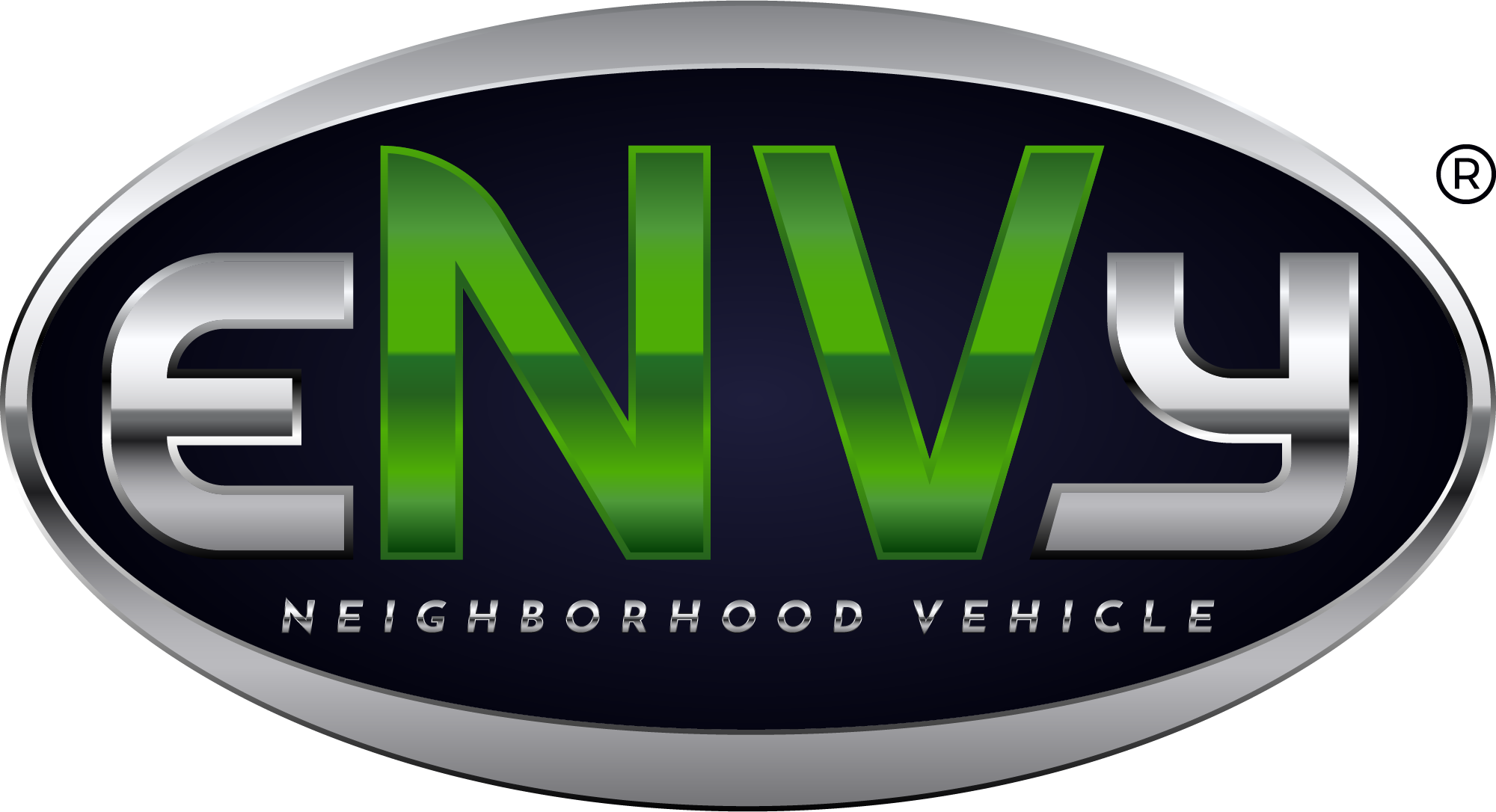 THE eNVy® TAKEOVER!
October 25, 2021
The eNVy® Neighborhood Vehicle was introduced to America just a few months ago, and it has already taken the US by storm! We've built it with the finest premium components, then sprinkled in some style and comfort. Our team knew it would be a hit, but now people everywhere are seeing why. Here are a few reasons for starters:

STANDARD FEATURES
Our standard features include many items that you would have to add on with our competitors. We decided it was better to roll out a complete package, and equip our customers with something amazing, as opposed to something lacking. Some of these features include:
7" LCD Touch Screen

Regenerative Braking System

12 Volt Auxiliary Power

Double USB Charging Ports

12" Aluminum Wheels

Turn Signals

Rotomolded Plastics

Intuitive Dash

Independent Suspension

Keyless Ignition
POWER
Powered by a brushless AC motor-driven system, the eNVy has 522 pounds of torque, power-assisted rack & pinion power steering, speeds up to 20 MPG, with plenty of strength to conquer golf courses and neighborhood twists and turns.
ROOM TO SPARE
Featuring 2 forward-facing and 2 rear-facing seats, the eNVy has room for you and your entire crew! The cargo bed is also spacious, measuring 34" x 44". There are additional storage bins under the hood and back seat for the items you want secure and hidden!
PLUG AND PLAY
Did you know that it only takes 10-13 hours on average to charge the eNVy? It's as simple as "plug and play!" The four 12 volt deep-cycle lead acid batteries come with a watering kit, as well as an integrated on-board charging system.
GOLF COURSE ENVY
The eNVy has been turning lots of heads - especially on the golf courses across America! With plenty of room for clubs, crew, gear, and refreshments, ditch the old, predictable, boring white golf cart and ride in style. You'll not only be the talk of the club, but in your green eNVy, you'll blend in - literally!
YOUR LANDSCAPE ASSISTANT
The eNVy is also becoming a best friend when it comes to landscaping and yard work! With tires that are easy on the turf and a ride that is easy on the eyes, you just can't get any better than this!
People all across the U.S. are discovering our amazing eNVy Neighborhood Vehicle. From girls and boys to moms and dads, have fun and enjoy one of our new electric vehicles! Be the envy of the neighborhood and get yours today! https://ridewithenvy.com/dealer-locator/